Deprecated
: Methods with the same name as their class will not be constructors in a future version of PHP; plgContentSimplePopUp has a deprecated constructor in
/home/peue304173/domains/fi-nance.nl/public_html/plugins/content/simplepopup/simplepopup.php
on line
24
Deprecated
: Methods with the same name as their class will not be constructors in a future version of PHP; plgContentJComments has a deprecated constructor in
/home/peue304173/domains/fi-nance.nl/public_html/plugins/content/jcomments/jcomments.php
on line
25
Deprecated
: Methods with the same name as their class will not be constructors in a future version of PHP; JCommentsACL has a deprecated constructor in
/home/peue304173/domains/fi-nance.nl/public_html/components/com_jcomments/classes/acl.php
on line
17
Warning
: "continue" targeting switch is equivalent to "break". Did you mean to use "continue 2"? in
/home/peue304173/domains/fi-nance.nl/public_html/templates/responsive_finance/functions.php
on line
194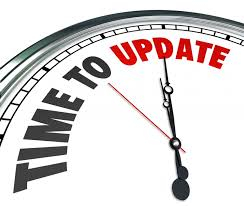 De regering neemt op korte termijn extra maatregelen om opdrachtnemers en werkgevers méér duidelijkheid te geven over hun arbeidsrelatie. Dat is één van de uitkomsten van de eerste voortgangsrapportage van de invoering van de Wet DBA.
Het enige wat de Wet deregulering beoordeling arbeidsrelaties (DBA) heeft geregeld, is het afschaffen van de Verklaring arbeidsrelatie (VAR). De rest van de regels die bepalen of een zelfstandige zonder personeel (zzp'er) een ondernemer of een werknemer is, is niet veranderd. Het gebruik van een modelovereenkomst is dan ook lang niet altijd nodig, omdat vaak overduidelijk is dat een opdrachtnemer buiten dienstverband werkt.
Meldpunt bij de Belastingdienst
Uit de eerste voortgangsrapportage DBA blijkt dat veel opdrachtnemers en werkgevers nog onzeker zijn over hoe ze hun positie nu zeker kunnen stellen. Om deze onzekerheid snel uit de weg te ruimen, heeft staatssecretaris Wiebes van Financiën voor de periode tot 1 mei 2017 een aantal extra acties aangekondigd. Zo gaat hij zorgen voor:
- extra capaciteit voor het beoordelen van ingediende – met name individuele – overeenkomsten, zodat de behandeltijd voor het goedkeuren van overeenkomsten korter wordt;

- een register waarmee opdrachtgevers en opdrachtnemers (naar verwachting vanaf november) kunnen nagaan of de Belastingdienst een overeenkomst met een bepaald kenmerk heeft goedgekeurd;

- een bijsluiter waarin vóór 1 december het gebruik van de algemene modelovereenkomsten wordt verduidelijkt;

- een meldpunt bij de Belastingdienst waar opdrachtgevers en opdrachtnemers terechtkunnen als zij denken dat de wet DBA onbedoelde effecten heeft;

- nog meer toegespitste en betere communicatie, samen met branche- en koepelorganisaties.

Geen boetes voor goedwillende partijen
De staatssecretaris benadrukt in zijn rapportage dat goedwillende ondernemers, opdrachtgevers en opdrachtnemers zich geen zorgen hoeven te maken over een zogenoemde 'boetegolf' na de implementatieperiode. Malafide ondernemers – die bijvoorbeeld kostenvoordeel halen ten opzichte van concurrenten en vroeger gevrijwaard waren door een VAR – kunnen na 1 mei 2017 wel rekenen op een harde hand. (bron: rendement)