Deprecated
: Methods with the same name as their class will not be constructors in a future version of PHP; plgContentSimplePopUp has a deprecated constructor in
/home/peue304173/domains/fi-nance.nl/public_html/plugins/content/simplepopup/simplepopup.php
on line
24
Deprecated
: Methods with the same name as their class will not be constructors in a future version of PHP; plgContentJComments has a deprecated constructor in
/home/peue304173/domains/fi-nance.nl/public_html/plugins/content/jcomments/jcomments.php
on line
25
Warning
: "continue" targeting switch is equivalent to "break". Did you mean to use "continue 2"? in
/home/peue304173/domains/fi-nance.nl/public_html/templates/responsive_finance/functions.php
on line
194
Uw Business partner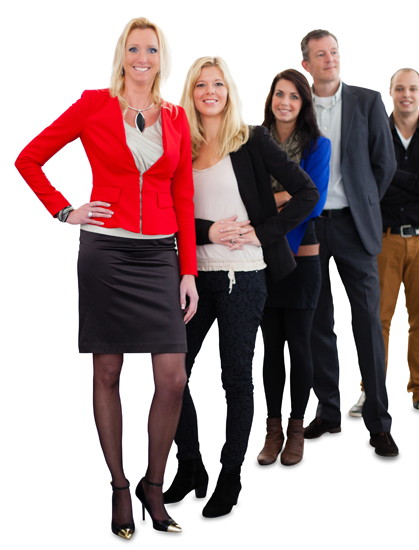 Onze missie is om onze klanten te ontzorgen en staan klaar voor onze klanten als sparringpartner en adviseur. Dat doen wij door open en eerlijk te communiceren. Onze klanten krijgen bij ons optimale dienstverlening op financieel en fiscaal gebied. Hierbij ondersteunen wij onze klanten waar dat nodig is.
Een goede relatie vinden wij erg belangrijk. Niet allen terugkijken naar de cijfers van vorig jaar, nee, juist vooruit kijken, vooruit denken. Strategische keuzes maken en je sterk maken, zodat je in de toekomst (nog steeds) een financieel gezonde onderneming bent en blijft.
Ons uitgangspunt is de klant. De klant staat bij ons helemaal centraal. Wij adviseren, ondersteunen en staan naast de als ondernemer; als sparringpartner en adviseur.
De meerwaarde die wij bieden gaat heel wat verder dan de nota. Hoog opgeleide en betrokken medewerkers staan voor u klaar. Directe communicatie, korte lijnen en openheid over tijd en geld is wat u van ons kunt verwachten.
Wij hebben een gedreven, betrokken en enthousiast team en creëren meerwaarde, ook als u dat niet verwacht. Net dat beetje extra aandacht, dat vinden wij belangrijk.
Bent u nieuwsgierig geworden en wilt u kennis met ons maken of een vrijblijvend adviesgesprek? Neem dan gerust contact met ons op! Dit kan door te bellen naar 0345 501 828 of door gebruik te maken van het contactformulier.